Building Innovative Business Solutions.
Featuring products from

Global Graphic Resources was founded on the concept of delivering innovative products and solutions to an ever changing advertising and product brand identification market.
In today's competitive print market, one size does not fit all. At Global Graphic Resources we have a dedicated team of experienced industry professionals to help you find the right product or resource to create the value you are looking for in every application.
With over 50 years of industry experience, we would like to be the trusted source your company looks to for answers when making critical choices for a variety of substrates and print media, as well as architectural signage products and tools.
For additional information or inquiries please feel free to send us a message or text us at 612-860-0360.
GGR News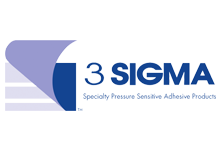 We're excited to announce a new business partnership that will bring added value to our already full arsenal of capabilities: We have partnered with 3 Sigma LLC to expand our pressure sensitive offerings. Together our two companies bring over 100 years of combined...